The schedule for the Champions and Challengers Professional divisions is out and PBA will be breaking down a few of the prelim games on the run up to the tournament, which begins next Friday June 21st.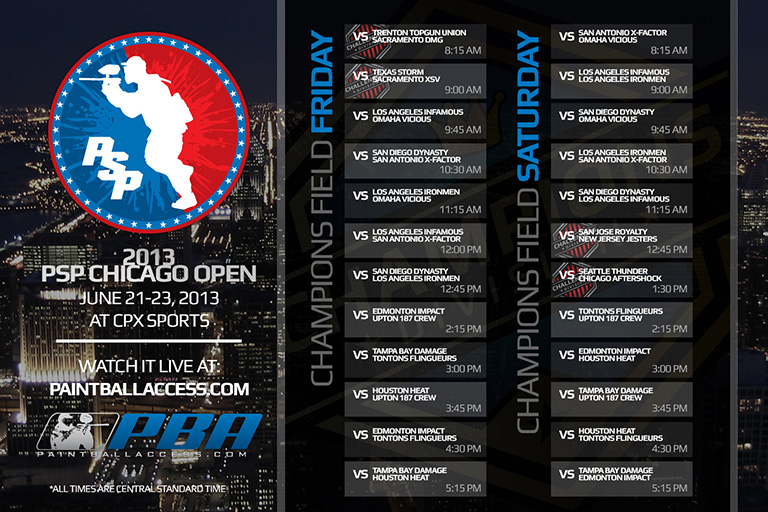 SPOTLIGHT GAME:
Tampa Bay Damage (ranked 2nd) vs. Houston Heat (ranked 6th)
Friday: 5:15pm Central time
This was the final battle for last year's World Cup Championship. Heat was the dominant powerhouse of 2012, winning three events in their first year together.
But this year they haven't looked as good as they did last year; the best they've been able to finish is 5th at both the Dallas Open and the Mid-Atlantic Open.
Tampa Bay Damage has finished 2nd twice this season, losing to Dynasty in the finals at the first two events. They've looked consistent, and the games in they lost in the finals weren't blowouts. Damage's roster has changed quit a bit since last season: new coach, Bryan Smith has come out of retirement, the departure of Justin Rabackoff and Dave Bains to Impact– but the moves haven't affected the overall power of the team one bit. They're still a favorite every tournament.
Heat had the same roster as last year up until a few weeks ago, and that's what makes this match really interesting (other than it being two of the best teams in the world battling it out). Jacob Edwards has made the move over to Houston Heat, leaving the team who brought him up, Tampa Bay Damage. This twist adds a little bit of drama to what we're sure is going to a great game between two championship level pro paintball teams.
How will Jacob do facing his former team for the first time at a major event, a team his older brother still plays for? He left Tampa because he wasn't seeing eye-to-eye about his playing time with Damage's coach. If he plays on the D-side, then he will be matching up against Chad Busiere, his former partner.
This is going to be a great match, and every game is important with the new Champs and Challengers format, so make sure to tune in!
Mark your calendars for the third event of the 2013 PSP season brought to you live from the legendary CPX Paintball Park, June 21st – 23rd, by Paintball Access. Can Moscow Red Legion and CEP fight out of the Challengers Division? Will Dynasty win three events in row? Find out as the best paintball players in the world fight it out at the PSP Chicago Open!Make sure to like Paintball Access on Facebook, and follow us on Instagram and Twitter. Let all your friends and compatriots know about what we're doing to further the sport!


Temas similares
---
Permisos de este foro:
No puedes
responder a temas en este foro.